IARUD or the International Association for Rural and Urban Development officially came into being in December 18th 2006. Its formation came in response by a group of professional men and women to directly address certain deficiencies they observed in their country.
Burkina Faso is in West  Africa, bounded by Mali to the north, by four coastal countries, Ivory Coast, Ghana, Togo and Benin to the south, and Niger to the east. Burkina Faso is land locked. Its  population is about 18,000,000, with a land area of 274,000 square kilometers. Its population density is 66 persons per square kilometer.
A human development report by the United Nations in 2005 indicated Burkina Faso was the third lowest in the standard of living, ranking 173rd out of 175 countries. The founders of IARUD made it the association's mission to address this situation in a very effective way, at the grass roots local level.
IARUD's mission is to eliminate poverty, certain health risks, and improve the overall quality of life, through an affordable housing and education. The education efforts focus on the most needful members of Burkina Faso's citizens. These are primarily at risk young adults, orphans, and single mothers who lack the support from a husband.
The efforts are to give general education to the young, vocational training to the older, and household home making skills to the mothers. Sadly, many mothers are never taught such basics as home making skills or some aspects of child care. Education on public health threats such as AIDS and STDs are within the scope of IARUD's efforts as well.
On November 8th, 2007, an agreement was signed with the Government of Burkina Faso, giving IARUD a NGO status. It began as a local effort in Burkina Faso to address unacceptable conditions in the capital city of Ouagadougou, but since, the focus has widened considerably. IARUD's footprint is massive, and now reaches into five countries in Africa presently. They are Burkina Faso, Mali, Benin, Togo, and Ghana. All the five countries share similar conditions due to climate, economy and other negative factors.
The purpose of IARUD is to take, any action of general interest that can contribute to the development and progress of rural and urban communities in poor countries particularly and in the world in general. To fulfil this purpose, on September 4th, 2016 IARUD USA was created and incorporated as a Nonprofit Organization in Colorado, USA. IARUD has continued to make a difference with the help of our donors and volunteers that make our mission possible. Through all these years IARUD's purpose remains the same: advocate change through action. Our efforts will result in a better world.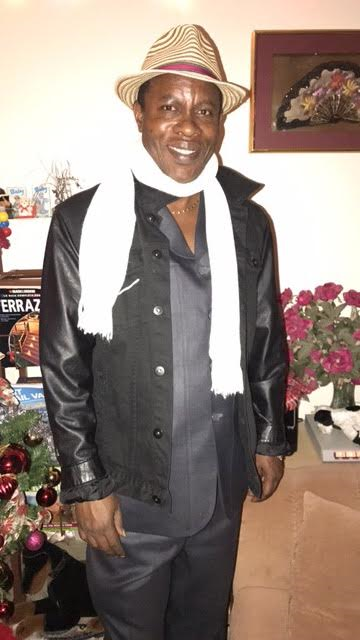 Lolo Tisseglo  
President and Founder
IARUD
1031 33rd Street, Suite 174
Denver, CO 80205  USA