Here are some activities and realizations that IARUD achieved in view to impact our rural and urban communities and make change through action.
IARUD GHANA
 At Christmas, IARUD give a smile to many needy and underprivileged kids. Christmas gift to school needy kids at Accra - Abelenkpe.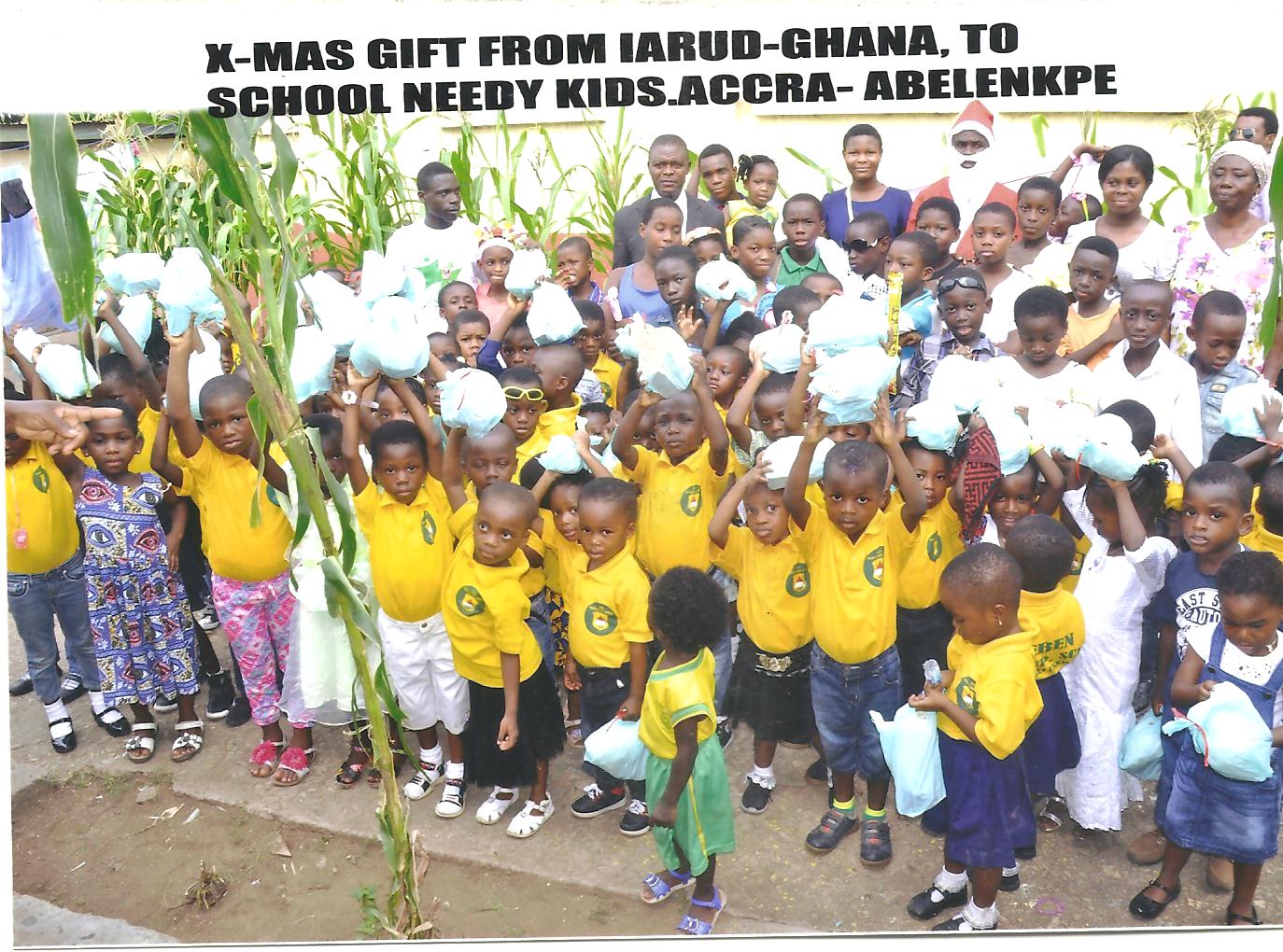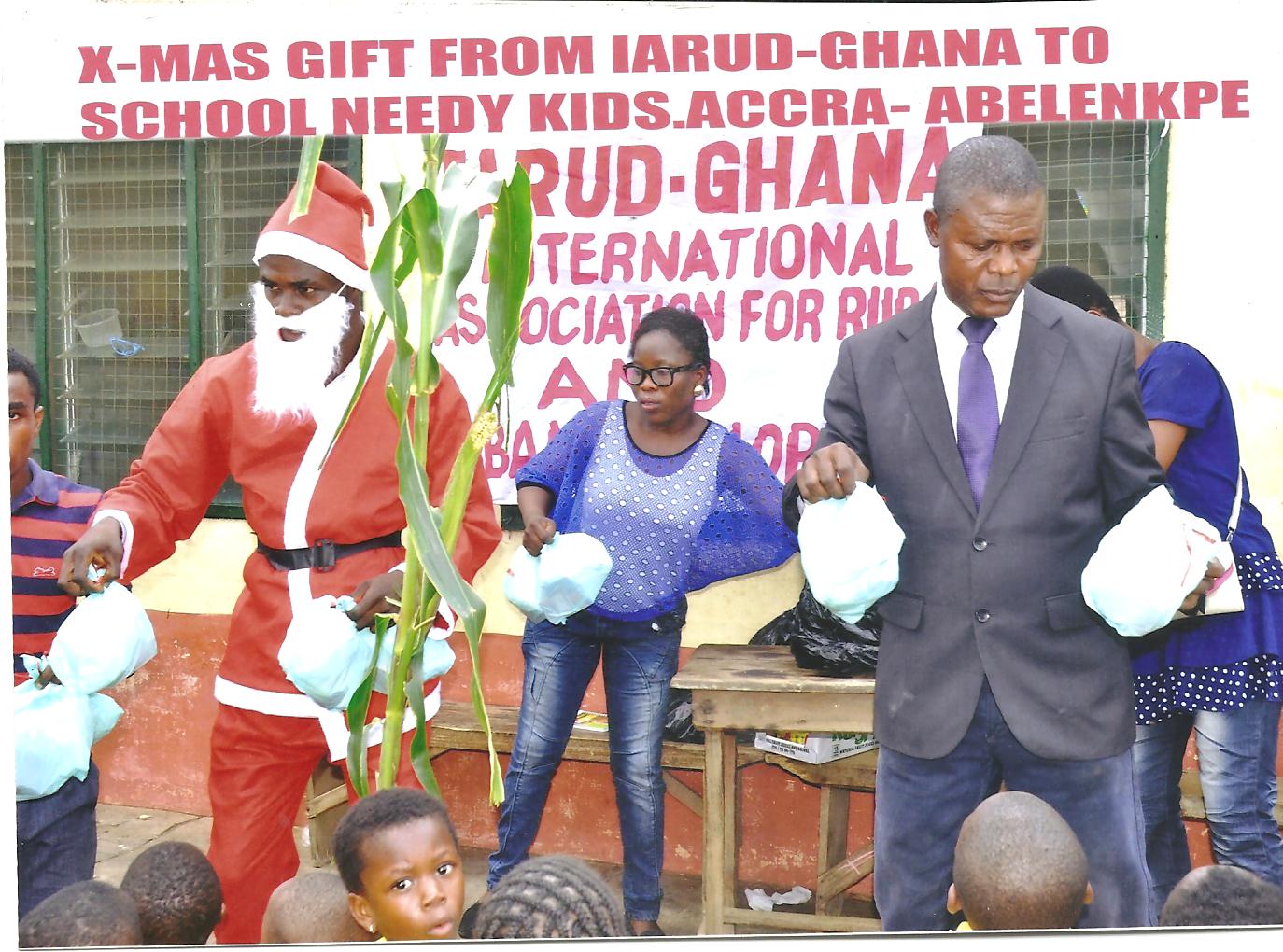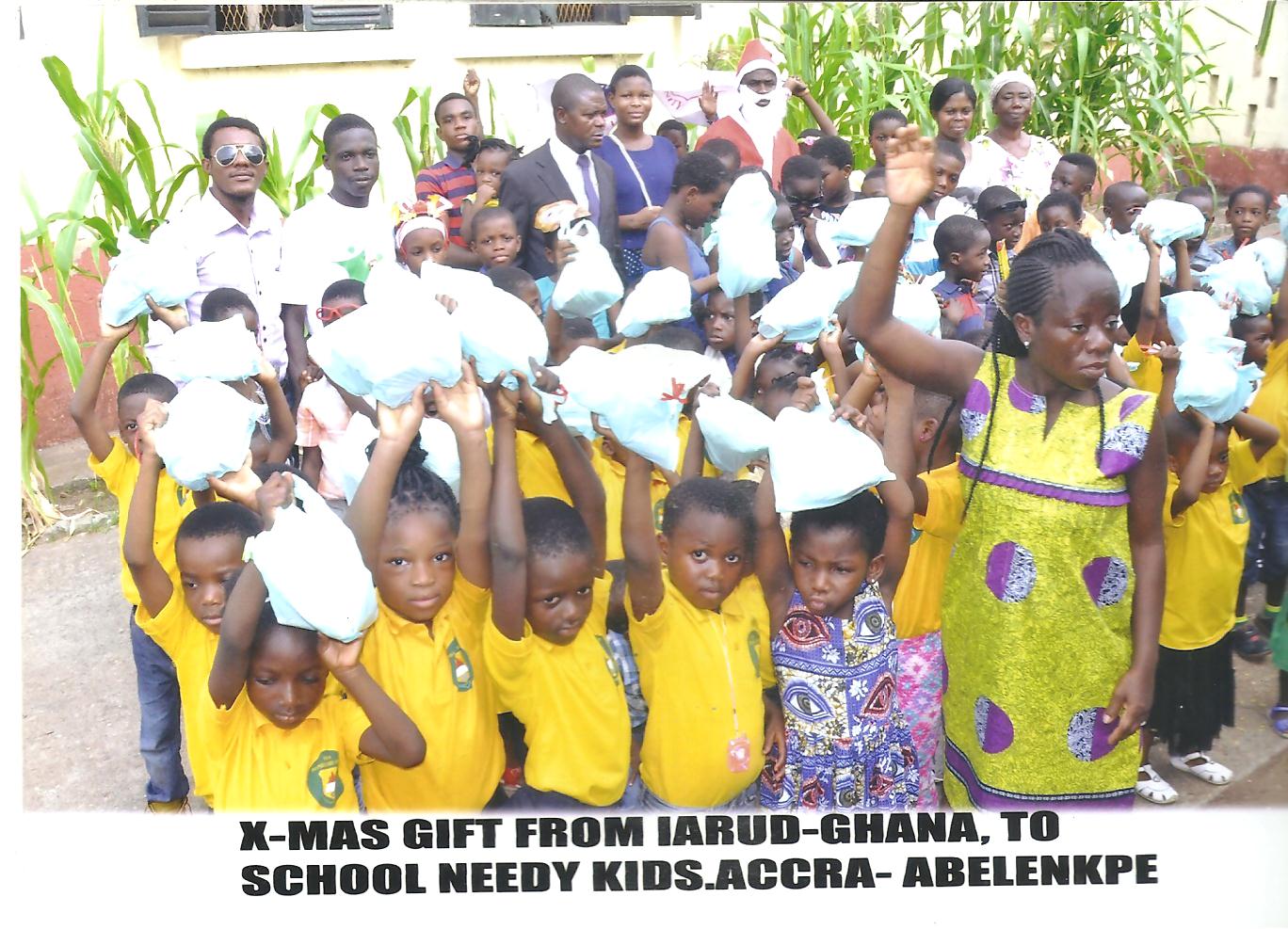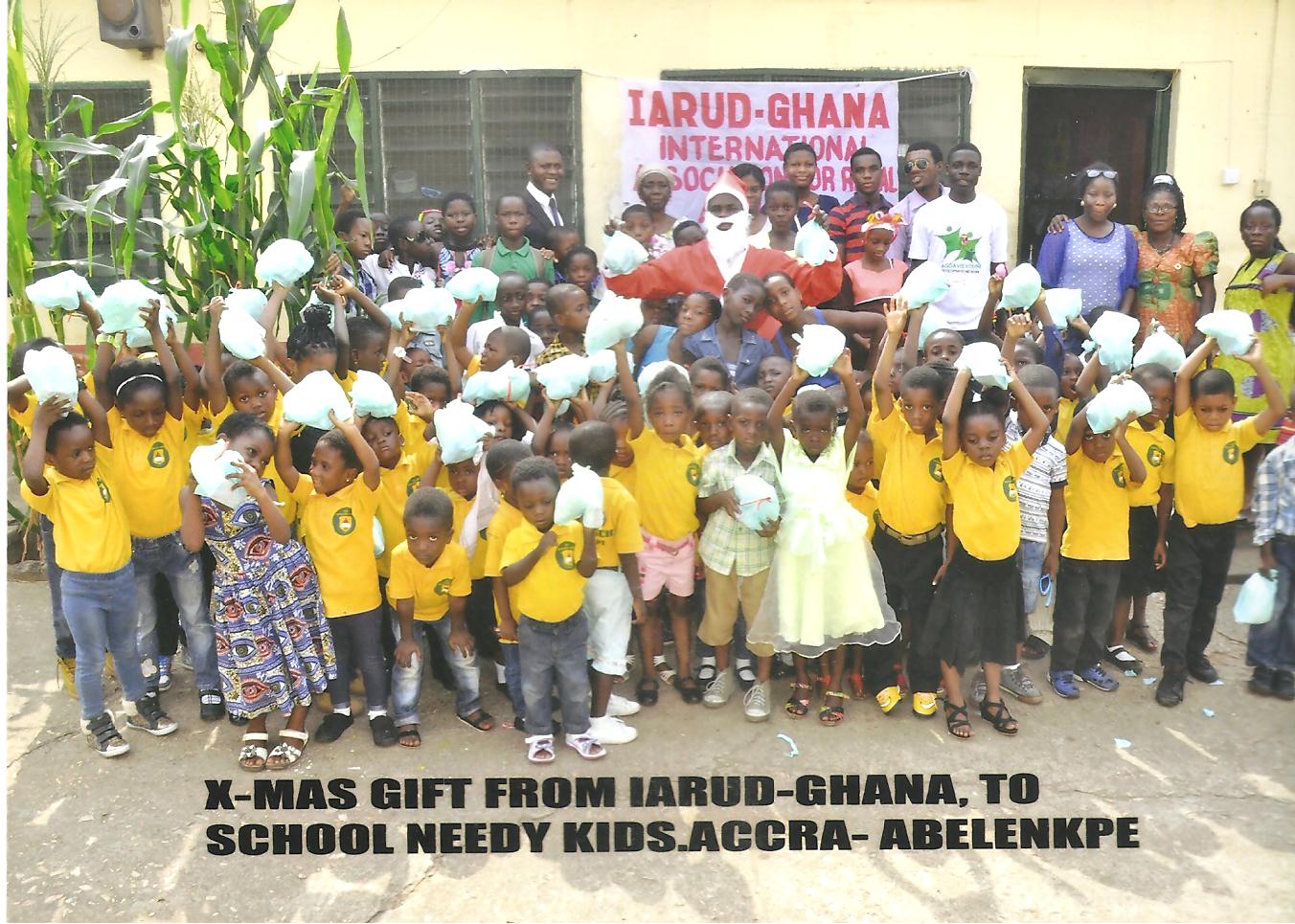 IARUD BURKINA FASO
Woman poverty in Africa
 "Six out of 10 of the world's poorest people are women. In Mali, Burkina Faso, Benin and Niger in West Africa, between 48 and 65 percent of women live in poverty. Very often, it's women who serve as the primary family caretakers and producers of food, and who must shoulder the burden of tilling land, grinding grain, carrying water, and cooking.''
''Economic opportunities aren't always equal. But when women have the economic resources to help support their families, there's no limit to how far their communities can go.'' (Women thrive worldwide-Washington DC)                                                                                                                                                     
One of the mission of International Association of Rural and Urban Development is to end a learning crisis that exists between woman and man. IARUD help poor women to learn the necessary skills by training them for economic opportunities. This year in Burkina Faso, IARUD is helping more than three hundred women by training and giving them the support to make soaps and sell. This skill can change their economic situation no matter where they live, in rural or urban communities.
 With your help, we can fight against hunger that hits women and girls hardest. We can change the economic situation of Sub-Sahara African women.